The data provided by the US. Consumer Product Safety Commission's National Electronic Injury Surveillance System was used to emphasize on sports injuries in adolescents. The areas covered included football, soccer, cheerleading and basketball. Again, sports injury data associated with the Florida High School athletes showed some alarming figures. The data was collected on baseball, flag football, swimming, soccer, volleyball, tennis, basketball and softball by the SMART Institute of the University of South Florida. Certified Athletic Trainers appointed by SMART reported that there were 600 injuries. The maximum rate of sports injuries for every thousand athlete exposures was 3.58 for football and 2.67 for flag football. As far as competitions are concerned, the leading injury rate was 19.20 for football, 7.53 for women's soccer and 6.59 for wrestling. The psychological injuries were maximum for strains and sprains, and knees, ankles and head were among the most commonly injured body parts. It's true that participation in sports boosts the physical and mental health in kids, but too much indulgence may result in repetitive stress injuries (RSIs) in children. But there are ways to prevent them. If you are in Florida, you can visit a wellness center in Tampa, where sports injury consultants will educate you about how to avoid RSIs. Here are five ways to prevent them:
Take a Nourishing Meal
The right diet and nutrition is essential for young athletes to excel, become stronger and recover from injuries quickly. They need a lot of energy during workout, and many of them do not take sufficient calories to meet their energy requirements. Athletes should have a nourishing meal as poor nutrition results in overuse injuries, poor bone density and stress fractures.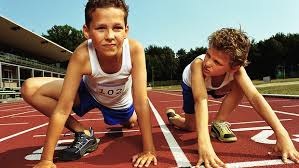 Take a Physical Test before Participation
Young athletes should go for a thorough physical test before participating in any activity. These examinations are crucial to identify any possible risk factors such as anatomic misalignments, injury history, joint instability and muscle inflexibility. Athletes having any problem must consult with their trainers, wellness specialists or physical therapists for proper healing and treatment to keep overuse injuries at bay.
Consider Stretching
The frequently occurring stress injury in young adolescents is tendonitis, which can result in chronic or occasional pain. Warm up and cool down with the right stretching techniques to avoid injuries. Talk to a fitness consultant to learn how to stretch properly to prevent hypermobility that results in more injuries.
Use the Right Clothing and Equipment
Both equipment and clothing differ from one sport to the other. The clothing or equipment used in the last season may not be suitable for an athlete in the present season. The common stress injuries involve an athlete's foot and knee. This means the choice of sports shoe play an important part in avoiding injuries. Consider replacing your kids' old shoes if they are not comfortable wearing them, especially during activities that involve a lot of running.
Avoid Participating Too Much in Any One Sport
Keep a watch on the number of teams your kid participates in one season. Adolescents who are part of multiple sports team are more vulnerable to stress injuries. This is also applicable for activities that continue throughout the year. Encourage them to participate in other activities, ensure that they get adequate rest and take periodic breaks to prevent overuse injuries. It's also essential for skill development. Many studies have proven that participating in a single sport throughout the year is directly associated with higher level of stress injuries. Young athletes should not exert themselves more than what their developing anatomy can endure.
The beautiful climate in Florida facilitates the many national and international sports events in the state. If you are a Florida athlete or may have come to the place as a participant, visit a wellness center in Tampa and discuss the ways to prevent RSIs. After all, it's the collective responsibility of the athletes, the trainers and the parents to identify the causes of such injuries and take appropriate steps to avoid them.