Grandparents play a role important in the transmission of values ​​and family bonding, since the family is not reduced to the parent-child relationships, basic unit, but the entire body of family relationships that can be established uncles, nephews, cousins, grandchildren … It's really sad to hear testimony from grandparents to not let them see their grandchildren, especially when previously have been with them for a close treatment and loving.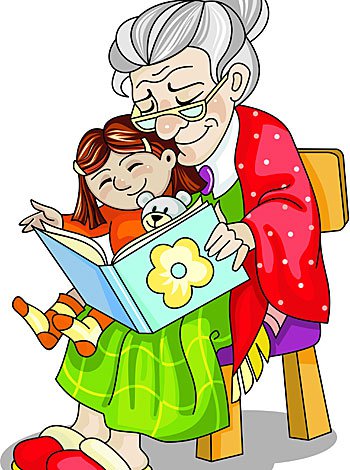 Grandparents have rights
A few days ago we got a moving mail from a grandmother, a grandmother who could not exercise so that their children not allowed to see his granddaughter, so I just thought it or listen to mourn helplessly, unable to come to embrace, nor even speak it. We wonder how this is possible, but unfortunately is not an isolated case.
Despite that grandparents are key pieces in the integration of family life because they try to maintain, sustain and strengthen family unity among all members, and also, in many cases falls on them the arduous task of caring for their grandchildren (with dedication and tenderness) while their parents work , are private, in some cases, affective ties with their grandchildren deserve.
Although this situation is rare, there are many reasons that can generate this tragic and painful situation, one and the most common processes can occur in divorce, separation or nullity of marriage of the parents. Grandparents in these cases, why they resign, are entitled to apply to the courts the right to visits and communication with their grandchildren, despite the refusal of parents.
The current Civil Code expressly recognizes that can not be prevented without cause personal relationships of the child with his grandparents and other relatives and friends'. Personal relationships will undoubtedly be difficult or undesirable, but we must avoid at all costs employ children as currency or weapon to harm others who also want them and can enrich their lives. Many times, we must seek harmony in difficult situations and stand firm in the sense that our child will not suffer for our wrong decisions. At the end of the day, are our children and we love them for it, but in any case we belong, but possess rightfully his guardianship.