So you already know that you love wine, but do you know what to do about it? As any budding oenophile learns to their dismay, wine is lovely, but it is a rather expensive hobby. You may start at your local stores, but soon enough, you are going to be looking for something more interesting and more flavorful.
Fortunately, much like with other foods and beverages, you can find plenty of wine deals that allow you to enjoy your hobby without breaking your wallet. There are tricks for buying great wines inexpensively, so take a moment to learn more.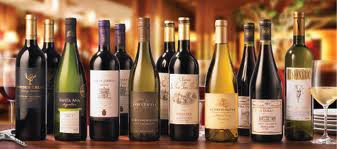 Remember that when you want to buy great wine without mortgaging your home, look for wine sales online. Going online puts the world's best wines at your fingertips, and when you are able to buy directly from the winery, things get a lot easier and a lot less expensive as well.
Another thing to look around for when you for online wine sales is seasonal packages and deals. The holidays are a time when lots of people buy lots of wine, and if you know that you have some special occasions to shop for, take advantage of holiday deals. Remember that it is not as if wine goes bad; investing in a wine fridge for your holiday bounty can make a huge difference to how your meals and dinner parties go in the future!
Remember that the best deal is not one where you get the most wine for your money. Instead, it is where you get the most wine that you love for your money. Your wine palate may be very varied and open to a lot of different things, or you may only love things like a very light white or you may only care for very deep and meaty reds. When you check the wine sales online, do not allow yourself to become overwhelmed. Instead, look over the wines that you love, see what else you adore that is closely related and stick with buying what you know. There is no reason to purchase wines that you regard with indifference!
The wine that you purchase is an investment. It is a way for you to really compliment the food you eat; remember that many of the finest cuisines in the world came from wine-drinking cultures. A wonderful meal was always meant to be enjoyed with wine, and by choosing the right wine for your table or making sure that you have the wines you need in your cellar, you are offering your guests something truly special when you choose to entertain.
Another thing for you to consider when you are enjoying the idea of purchasing great wines for less money is to become part of a wine club. A wine club is an organization that gives you the most wine for the least money, and that opens you up to all sorts of new wine tasting experiences.
Consider how you feel about wine and how you can best indulge this year!
The Tahbilk winery is located in Central Victoria in Nagambie Lakes, a region of Goulburn Valley. It offers the finest wine, rich in taste and quality. Established since 1860, it is the oldest winery in the region, ever expanding and enriching in the wine culture and other activities it offers, to be enjoyed in a clam and serene environment.