Pool fences are a must have, not just for the safety and security of your pool area but also to increase its aesthetic value. It is a given that when you have a pool in your backyard, you also need to install the right kind of fencing for the same. At present, there are endless varieties of fences that you can choose for this purpose. The question is, which one will be most suitable for you? Here are some quick pointers that you need to go through in order to take the right decision: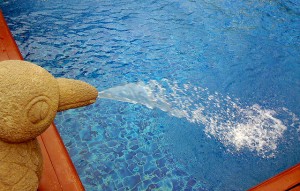 Fix your budget:

First of all, you need to have a fixed budget in mind. This is essential because you don't want to spend all your money on fencing alone. In fact, your motto should be to choose the best quality fencing without going overboard with your budget constraints. This takes us to the next point.

Research about different fencing options:

As I said, there are many types of fencing options that are there on the market. Supplied by different stores or manufacturers, you can take your pick from them based on the features and functionalities offered by the fences. Quality is another essential that you need to keep in mind while doing your research. Find out which are the best quality fences that you can avail.

Go for the appropriate height:

The next point is to select the appropriate height for the pool fencing. As a rule of the thumb, the fencing should be so high that it can't be easily scaled by anyone. An additional tip here would be to choose a fence that does not have grooves in it. Grooves make it easy for anyone to climb and intrude into your private space. Glass pool fencing is one of the best options for this purpose.

Decide the material:

The next tip is to select the fence material based on the climate in your area and the surface that you have around your pool. What I mean to say is that even though you might like particular type of fence, it won't be easy to install on say a concrete surface. So, what you can do is to check out all the types of materials such as metal, wood, vinyl and glass and consult an expert to know which one will adhere to your needs. My advice here it to opt for a material that can withstand all weather conditions and give you maximum benefits in the long run.

Choose the perfect design:

Security and safety do come first when you are selecting the fence. But you also need to balance it with the aesthetic part. For this, select a fence that has the perfect design and which blends in well with your property. You can take into consideration the external façade and landscaping in your property and also the kind of construction that you have among other factors for this purpose. No matter what your budget is, I am sure that you will find plenty of design options for your fences.

Hire experts to install them:

Once you have decided about the fence type, features and functionality, the next obvious step is to install them in your poolside. Always hire experts to do the job for you as they will know what precautions to take while installing them. Many firms that supply the fences also provide their experienced professionals for this purpose.

Install a safety lock:

Irrespective of the fact whether you have a child in the home or not, you need to install a lock in the pool. The lock should be at a height on the fence and bar any toddler from accidentally venturing out in the poolside. This will surely avoid many mishaps if there are guests visiting your home with their little ones in tow.
I hope that you got a gist of how to choose and install the best type of swimming pool fencing for your home and make sure you hire a fencing specialist like Superior Fences to set it up for you. Do share your opinion on the same with us. Cheers!