Teachers must consider understudies, paying little respect to their race or salary level, as their own particular youngsters and not abandon any of them.
That was the message at Thursday's Excellence Through Equity meeting in Riverside.
The Leadership Institute of Riverside County, some piece of the Riverside County Office of Education, put on the gathering for around 250 educators, folks, school board parts and managers.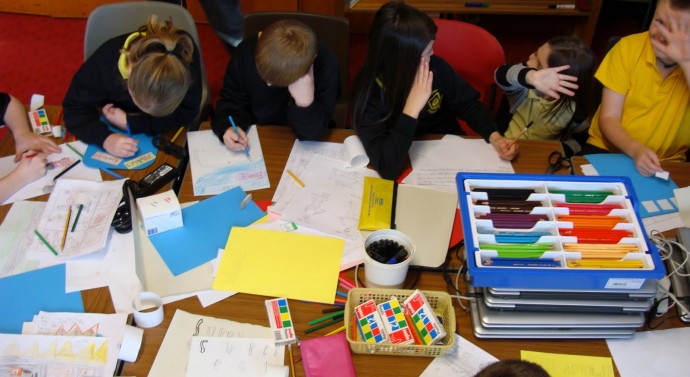 Kids and high schoolers come to class with anxiety from physical viciousness, post-traumatic anxiety issue, destitution, homelessness, prejudice, patriarchy and different circumstances, keynote speaker and East Oakland secondary teacher Jeff Duncan-Andrade said.
What's more they don't have the assets to adapt, included Duncan-Andrade, a partner teacher of Raza Studies and Education at San Francisco State University.
The physical impacts – including beating hearts, adrenaline and cortisol – of the push that kids in destitution encounter over and over lead to coronary illness, hypertension, growth and Type 2 diabetes, Duncan-Andrade said. Those impacts additionally hinder learning.
Minding grown-ups who ingrain trust are the antitoxin to all that push, he said.
"The Rose That Grew From Concrete," a book of verse and verses by the late rapper Tupac Shakur, recounts two individuals who see a rose developing from a break in the solid. One perceives the petals are harmed. The other is flabbergasted that a rose is becoming in cement.
"We do this with youngsters constantly," Duncan-Andrade said. "We concentrate on their harmed petals, not their diligence."
"How we decide to see the youngsters we serve has a ton to do with how they do in your schools," he said.
Understudies would prefer not to be around the grown-ups who concentrate on their flaws. They need to be with individuals who see their qualities and concentrate on their achievements, Duncan-Andrade said.
The inconsistencies in accomplishment of white working class understudies and understudies from destitution or who aren't white are extremely obvious, said Alvord Unified School District Superintendent Sid Salazar, who partook in a board exchange at the meeting.
At the point when Salazar began a little once again a year prior, he mapped understudy accomplishment information over the area that covers parts of west Riverside and east Corona.
"Contingent upon where you existed, the information looked altogether different," he said.
Moreno Valley Unified School District Superintendent Judy White, who was likewise on the board, said she is considering principals and directors responsible for expanding the quantities of African American and Latino understudies in Advanced Placement classes.
"We must seek after learning for all, not on account of its politically convenient but since there's no such thing as an expendable kid," White said.