There is a difference between eStores and eBoutiques – the same difference that you find when you walk into the clothing store at your local mall and the little boutique down the street. Just as boutiques are known for items that are only offered in a small quantities or one of a kind designer pieces, eBoutiques are stocked using the same concept. Items that are found at online boutiques not only incorporate floor items, but those that never reach the floor usually because of lack of space to show them. Since fashion is seasonal, items that are winter pieces have to sell at a discount as the spring styles arrive.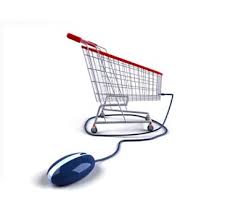 At designer boutiques, you'll be able to nab some great deals on really expensive items that appeared on the runways last season. Designer jeans are an example. Even though they don't go "out of style" from one season to the next, from a designer's view they belong within a certain seasonal line and need to be moved as the next line is shown on runways around the world. You're also likely to find accessories, dresses, tops and shoes in a designer's eBoutique Sale. Best of all, designer sales often give very deep discounts – 50% off is common – right away rather than chipping away gradually at a price.
How many times have you seen designer garments advertised on third-party sites such as eBay at a "discounted price"? Ask yourself what assurance the shop owner provides guaranteeing the garment is actually from the designer. Sometimes, you can find designer clothing sales at major department stores but not at the same price found at their own boutiques.
Finally, the benefit of taking advantage of the designers' online boutiques is that you have the ability to shop in exotic locations that would be prohibitive. You can purchase items in New Zealand, Australia, Russia, Japan, Thailand and Italy at the click of a mouse. Since all designer garments are sized differently by a smidgen or so, it can affect the size you wear. Check the size charts to determine your correct size. If you are shopping in foreign countries, make sure that they ship to the U.S. and double-check the cost and timeline for shipping. Generally, shipments from Western Europe average 10 -15 days and from Australia or New Zealand about 21 days. Most designers have deals in place with shipping companies that keeps your costs reasonable. When your items arrive, make sure that they are exactly what you ordered and that there are no rips, torn areas or loose seams. Count the buttons and buttonholes. Zip and unzip pant zippers to ascertain that they are in working order.