No more guilt, here are several reasons to eat chocolate … of course, always in moderation. Discover its benefits in this note
Features and Benefits of Chocolate
Like eating chocolate, but avoid doing to care for your figure? Well, you have a good reason to indulge: chocolate is a great partner for your health and wellbeing, with many contributions that serve to remove it from the list of "forbidden" foods, as long as you consume in moderation.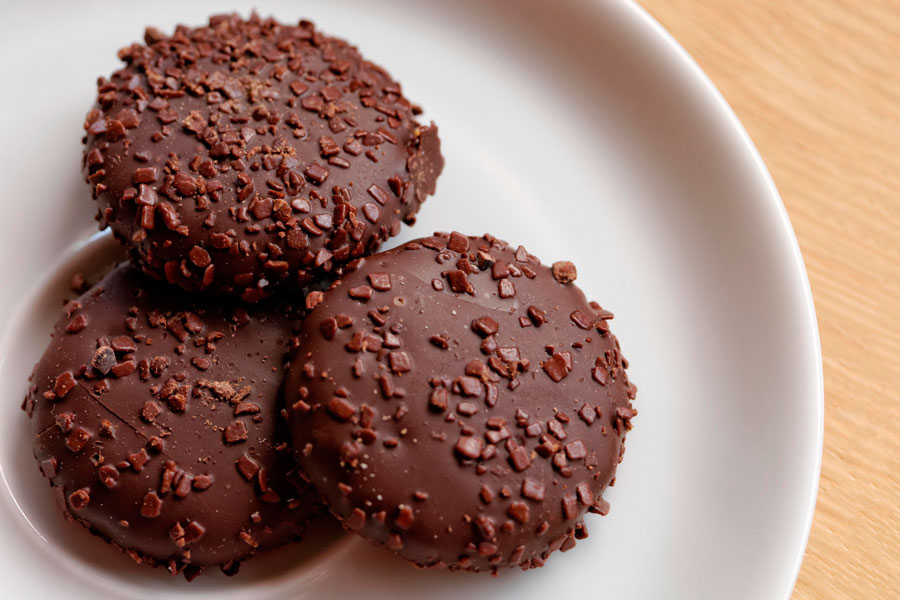 This is a great food, not only for its taste and texture, but by its contents. It is rich in polyphenols and flavonoids, has a high percentage of antioxidants which fight against free radicals and prevent premature aging of your cells, including your skin. That is, eating chocolate (always in moderation and never to excess – as with any other food) your skin will look smoother, with fewer wrinkles, and with a big smile of satisfaction.
On the other hand, your blood is also favored by the consumption of good quality chocolates . It has anti-inflammatory and anticoagulant that collaborate in the prevention of cardiovascular problems, and even helps reduce cholesterol bad and normalize blood pressure. It also has antitussive components: the next time you're with a cough , eat a piece of chocolate and check it on your own.
As if that were not enough, chocolate helps the brain . Its use stimulates the memory and brings energy that give fuel to the brain functions, and assists in the prevention of neurodegenerative diseases such as sickness Alzheimer, neurovascular pathologies and detrimental to cognitive functions, as demonstrated by a famous study from the University Harvard, and one of his pair, Johns Hopkins University. And if that does not convince you, consider that other research has shown that eating 45 grams of chocolate a week (especially women) in 20% reduced risk of stroke (Stroke).
More benefits of eating chocolate
Possessing fibers, chocolate contributes to satiety. i.e. eating a piece of chocolate in snacks will make you get less hungry at meals, and be sweet also helps you fight cravings, giving the indulgent taste in small portions.
The regular consumption of chocolate, especially the bitter and good quality, no added fillers or artificial industry has also proven to help increase sensitivity to insulin, reducing the risk of developing diabetes and optimizing the benefit of the nutrients in each body cell.
As it is a tempting but beneficial food, chocolate will help lift your mood. For her contribution candy, raise your blood sugar level slowly (do not peak) and you bring healthy energy. If you have an emotionally hard time in front, loading bar premium chocolate in your bag and let me help.
Finally, it is a food "replacement for love," the researchers say. He refers to his "aphrodisiac" components and, at the lower consumption in our brain triggers reactions similar to those of relaxation, satisfaction and excitement. In an intimate dinner with your partner, do not forget to eat chocolate as a prelude to the evening, and much better if with a glass of champagne or a sweet and creamy fruit drink.