I still remember the first time I heard of the Google Glass, was the door to the future we all once a child dream, a device that would bring virtual reality to daily use as a day what we saw in the popular Japanese series Dragon Ball Z, but this time we could all try this device, or at least so we thought at first.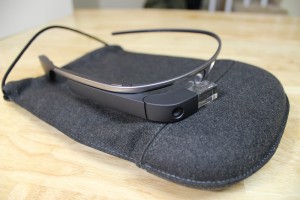 Over the months we had more information about this new adventure of Google, everything sounded better and better, especially when we said it was getting closer presentation. So until the day of his presentation, the eyes of the world were on Google geeks, but we could mark this moment as the beginning of difficult for Google Glass months, the proposal was good but needed a lot of work in order to become a product for which someone wanted to pay the not inconsiderable sum of USD $ 1,500, and that only talked about the developer version.
The difficulties with the passing of the months were increasing, advocates of "privacy" became her worst enemy, and only months have shown the world the Google Glass, we had all kinds of shops prohibiting access to these with these intelligent lenses. Mysteriously people worried technology (rare in a world where most can not stand to publish their privacy for social networks), to be recorded in a public space, and thus the Google Glass almost could not be used in daily life, which eventually removed the developer interest in this idea. With the intention that people knew the device, Google made available a free version called Explorer, but sales were always low, something had gone wrong and Google should make a decision.
Google has decided to leave a little side project Glass (for now), stop selling these smart glasses and pass the Google X platform led by Ivy Ross. You will continue to grow and expects a second version of these augmented reality glasses that will be getting closer to the end and marketable product. Hopefully not remain forgotten and reality in the not too distant future.
Although now belongs to Google Glass X, will continue to be led by Tony Fadell, the CEO of Nest, thermostats company acquired by Google about a year ago.