Some claim that the sale of domains is no longer a profitable business, as prices have fallen considerably.
Others, however, say the next wave of business millionaires in this line is coming with the arrival of new domain extensions first level. And although in fact many domains are no longer sold for millions of dollars as happened in the early 2000s with fever, there is still much to do if you want to exploit this practice and be of good income.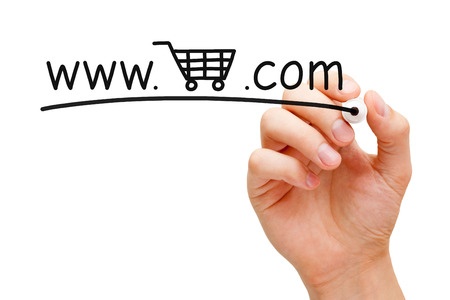 What is a domain?
For those less familiar with this term, we say that an Internet domain as described by Wikipedia is a name system (DNS) for translating Internet addresses (IP) to be memorized and easy to find terms.
profitable buying domains
The domains are then used to access web pages and regularly purchased for personal or corporate use during annual installments, so that must be renewed or otherwise released so someone else can use them.
What is the business of buying and selling domains?
Well, the business was actually born with the arrival of the Internet and of finding and purchasing for resale domains (.com, .net, .org, etc.). Of course for a domain is attractive and can be sold, should be especially useful for Internet industry. To give you an idea, a standard domain regularly has an average price of about $ 15 dollars, which is actually a cost very low compared to the potential of this business to multiply your investment. If we give ourselves to the task of performing an exhaustive search, we could find domains that target a specific concept quite profitable, they can resell for $ 100, $ 500, $ 1000 or more according to the value that gives the interested in using that domain. Of course, if it sounds very simple to do, there are some aspects that you should consider to get involved in this exciting business successfully and earn good profits.
How to convert the buying and selling of domains into a profitable business
The first thing to know is that many of the most attractive domains may already have been purchased, which may not always be frustrated because at some point the possibility of getting a good domain that is resalable. Imagine just how many millions of pages exist on the network. Especially those that are composed of a word often highly valued and where to buy them no longer considered standard domain and its price therefore can be several hundreds or thousands of dollars that could still be a good investment option if a projection of well calculated sale is made ​​gives you a few tips and things you need to know to make the most of your investment if you want to venture into the business of buying and selling domains.:
The most attractive domains are .com and .net second
The most expensive domains are often those shorts or a word
Generic domains are also very attractive
The domains most sought usually those related to fashion events, celebrities or breaking news (current)
How to proceed to buy profitable domains
Make patiently search for potential domains that you can acquire. It can take hours to find a good domain but surely this dedication will bear fruit. Offer automatically by domains of interest. There are sites like Snapnames and Pool that allow you to participate in domain auction once release.
This is especially useful because you can not be connected all the time but if you can leave an offer to be pujada at the time that a domain of interest is released. Register the domain of interest. If you find a domain that you like and you think it has potential, register it immediately to protect it and make you own, which you can negotiate at any time.
Do not forget that domains have to renew in any event within one year. There are many reliable companies to buy domains, some of my favorites are GoDaddy and NameCheap can also explore Sedo which is the main platform for sale Domain. A good rule to know which domains search is to think about people, TV shows or local social events or globally that could become relevant and become a topic of interest which therefore require a separate domain to be disclosed.
It is important consider that in the case of individuals, companies or brands can be risky reserve certain domains on the issue of intellectual property protection. This means that at some point they could claim their legal rights over the same time becoming a problem for you rather than a business. Yet many take the risk and try to negotiate the sale at any cost.
Finally, once you have any interesting domain, you should contact to companies or people who could potentially be interested in purchasing to negotiate a purchase price. You'll be surprised how interesting it can be to negotiate domains so of this and more buying and selling domains remains a profitable business.