There isn't much time left to get out and shop for those last summer buys before retailers stock up for autumn and winter. So you could say there's a bit of a seasonal rush going on right now and it's a great time to pick up some top deals on new clothes before the summer kicks off.
So in celebration of the hottest month on the calendar (we hope) let's take a look at some of the best high street fashion brands that won't break the bank on your last minute buys.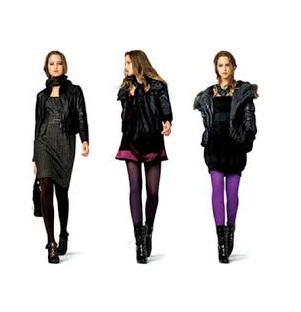 H&M
H&M has always been a high street destination for good value clothing, but the Swedish-born firm has worked hard in recent years to match value with an increasingly stylish range of clothing and accessories. Collaborating with some of the industry's top names, including Alexander Wang and Isabel Marant, the budget retailer cranks up its high street cred on a yearly basis – without killing those rock-bottom price tags.
New Look
The biggest rival to H&M's high street customers is always New Look – another retailer that refuses to let the rise of online shopping send it down. In fact, much like its closest competitor, New Look is doing pretty well for itself. Perhaps we're talking about a slightly different target market with here – more classic and perhaps mature than H&M – but there's little between the prices and summer sales always mean big savings.
ASOS
Moving away from the high street and onto the web the main threat to those above would be the explosion of online retail – and perhaps the biggest name of them all right now is ASOS. It's amazing how this budget brand has managed to build such an extensive collection of affordable and incredibly stylish clothing, while keeping up with the latest trends each season.
Boohoo
ASOS isn't the only online giant making it incredibly easy (and cheap) to stock up for the summer. Its toughest competition comes from another British start up in the name of Boohoo and, much like its rival, it targets international markets with its wide range and low prices.
Glare Eyewear
Budget sunglasses specialist Glare Eyewear is a UK retailer, which also targets customers worldwide, with killer deals on designer sunglasses and cheaper frames alike. From Gucci to French Connection you won't be disappointed with the selection – or their prices for that fact – and the firm even has its own range of Glare sunglasses on offer.
Monsoon
Now we're talking about the priciest option on our list today, but Monsoon is worth a mention because it's absolutely killing the vintage print thing right now. Prices range from the £25 region to a pricier £170 for dresses, but now is the perfect time to take advantage of some summer sale cuts.