Finding a flat to rent can be tough, particularly if you are not decided on which town or area you want to live in. Once you have narrowed down your focus you can begin to decide which streets and areas are best for you, and what you are looking for in a rental property. If you have an interest in moving to Colchester, but you are not sure if the town is exactly right for you and your family, take a look at this guide to the amenities, atmosphere, and property market of this historic town.  
1. Background to Colchester 
Colchester is an old army garrison town that is located around 70 miles from the centre of London. The town of Colchester is in Essex and it benefits from fast rail links to the capital via Liverpool Street Station. Colchester is one of the fastest-growing urban centres in the UK thanks to recent redevelopment of some historic buildings, and new leisure and entertainment facilities. Colchester lays claim to being the oldest town in Britain and it was once the Roman capital of Great Britain. Various items still survive which show the historic side of this vibrant town, including Roman walls, the Norman-era castle, a town hall from the Edwardian era, and a collection of medieval houses and buildings called the Dutch Quarter.
2. Colchester Facilities and Amenities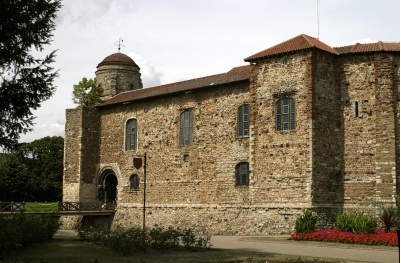 Colchester also has its share of modern amenities including a modern art gallery and a variety of new leisure and entertainment facilities including The Minories art gallery, theatres, and cinemas. Colchester also has the regular range of amenities including shopping, restaurants, bars, and leisure centres. The town has a lot of choice when it comes to activities for families and children.
3. Types of Flats and Houses in Colchester  
You do have a wide choice when it comes to the type of property you want to rent in Colchester. On the new side, there are many developments planned and in the process of completion which are redevelopments of historic buildings – for example, the garrison buildings in Colchester town centre. You will also find new homes at the Hawkins Wharf development, and the Vega and Northfields developments. If you are looking for a historic property then there are many available from the medieval to the Victorian eras. Many of these properties have been carefully restored and today are characterful homes for modern families.
4. Rental Market and Prices 
Looking at the current rental market, flats to rent in Colchester range in price depending on the size of the property, the particular location, and whether the flat is in a new development (like those listed above) or is an old converted house. The most sought-after area of Colchester is Lexden, which is located towards the west of the centre. Lexden has a range of Victorian, Georgian, and Regency homes as well as modern new-builds. Most of the properties in this area are large and expensive. Cheaper rental properties can be found close to the station.