Twenty years ago, you would struggle to find anyone familiar with the term 'off-plan'. Today buying off-plan is an established way to buy a home and can represent a valuable investment – but a return is not guaranteed. What does a home-buyer considering buying an apartment off-plan need to know?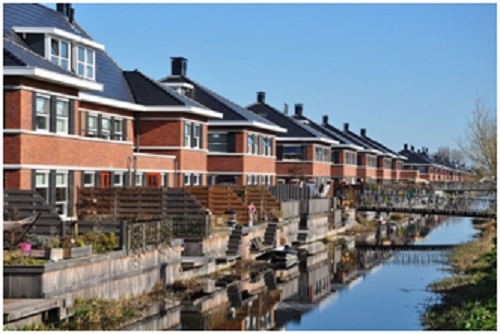 The Benefits
Buying off-plan means the buyer agrees a price with a developer before the house is built, usually paying a 10% deposit and then having to wait until construction is finished.
This affords home-buyers more freedom to specify fixtures and fittings. Buyers can also gain confidence in what they're buying, as most large developers let buyers visit and inspect the progress.
Additionally, the price agreed when the contract is signed doesn't change. If market prices increase, then the investment was worthwhile, as the house has increased in value before it has even been built.
What Could Possibly Go Wrong?
But if property values fall, then buyers have lost money before they've even got through the door. This could make your mortgage lender reconsider the amount lent when you paid the deposit.
Even if this happens, the developer can still demand that you stick to the contract that you signed with them. Without a mortgage, the developer would re-sell the property, but if prices have declined, they can sue you for the difference. Also, what happens if the developer declares bankruptcy after you've paid a deposit, but before the house is built?
How to Navigate the Minefield
Firstly, check that your developer works with the National House-Building Council scheme, which covers new homes with a 10-year warranty and offers pre-completion insolvency protection.
Secondly, enlist a solicitor specialising in off-plan contracts before you sign, and get them to check that the mortgage paperwork is in order. Your mortgage lender can help inform your decisions by providing you with information from software for financial advisors, such http://www.intelliflo.com/.
Additionally, get a snagging survey done just before completion. This involves checking the property for any defects. Be aware that developers use two dates for completion: a 'short stop', which is the expected finishing date; and a 'long stop', which is the compulsory completion date.
Buying off-plan, like any investment, shouldn't be rushed into, but it needn't be a nightmare as long as you do some research and cover yourself.