Widespread flooding experienced across the UK this winter is likely to become a more common occurrence, according to global climate change experts.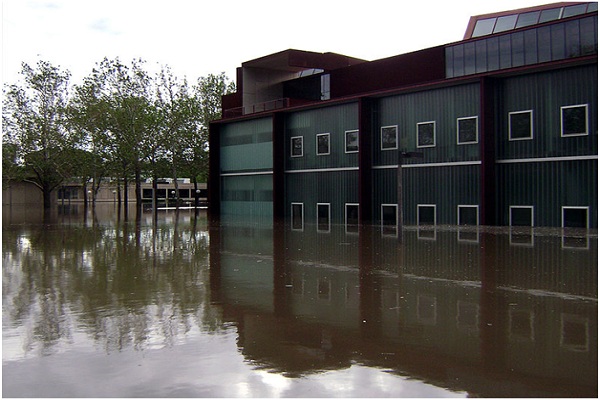 Political Arguments
However, housing shortages are causing a dilemma for policy-makers at both local and national levels, as developers apply to build on flood plains.
The former coalition government has been heavily criticised for its policy of build and defend.
And local authorities have come under fire for granting planning permission to developers, allowing them to build on flood plains.
Newspaper articles have heavily criticised government budget cuts to flood defences and have expressed concerns about the government's attempt to work with the Association of British Insurers to produce a subsidy for people who live in flood-risk areas.
But the policy is considered to be flawed, with critics claiming that homeowners and business owners are not fully aware that the cross-subsidy initiative may not be applicable on houses built after 2009 or for houses in Band H or above, or that it excludes some SMEs who may be leaseholders.
Professional Arguments
Between 2000 and 2011 more than 200,000 homes have been built on flood plains, according to an article in the Architects Journal.
Professional proponents of building on flood plains claim it can be done by building flood-resilient structures.
Building houses on stilts or on hydraulic systems that can lift properties above the flood water as it rises are technically feasible options.
However, mortgage providers have not, in the past, been keen to provide finance for such schemes, although they are beginning to come round to the idea.
The technology available to deal with heavy rain and flooding is there: it just has to be incorporated it into modern buildings. For example, bespoke tensile fabric structures manufacturer Fabric Architecture produces a Quad Conic Tensile Structure that has an integrated drainage system in it to allow excess water to be directed away from structures.
It is clear that if this current wet weather is to become a feature of the British winter, then a more cooperative approach is required from various government bodies, developers, architects, surveyors, insurers and mortgage providers to overcome the obstacles.
Government policies need to be made more transparent, and clever building has to become the norm.